Shop our Skigirl Collections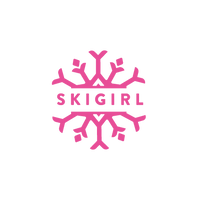 The Skigirl Story
SKIGIRL live your best ski day
Skiing. It's more than a sport, it's a lifestyle. A passion. Summer is great, but winter is what you dream about.
When the first flakes of winter start to fall, you get excited, you feel that flutter-in-your-stomach, heart-racing, can't-help-but-smile feeling. Your spirit wakes up. That thing inside you, that piece of your heart that has been dormant all summer, begins to say "go...get out there."
We get it! Whether you are speeding down the hill on race day or simply enjoying a day with friends, Skigirl is the apparel brand that lets you live your passion and show the world that you love life, and the hill. We strive to make good-looking, well-functioning apparel that you can take with your from the hill, to aprés and beyond.
Skigirl LLC was created on April 12, 2018.
Skigirl Happenings
What an exciting time at Skigirl, We are grateful for all the love and support! Thank you all.
We have some really fun stuff in the works! We are adding products and are expanidng our retail presence through our wholesale channel. More things are on the horizon and we'll share as we are able.
Here's a little back story on the Skigirl Founder Dana Erickson. Dana is a Minnesota Skigirl (Don't Ya Know) who grew up skiing at Birch Park in Houlton, WI and Afton Alps in Afton, MN. Her love of skiing, passion and ski legs were born on a vertical feet of around 300! The speed bug caught Dana and she joined the Stililwater High School Alpine Team. Dana raced throughout High School and her adult years on a "Beer League" and developed dear amazing friendships. It was though these racing days that the Skigirl idea really came to life and Dana developed her big Mountain Dream. Dana reloacted to the Vail Valley in 2013 and is proud to call Beaver Creek her home "hill".
Dana loves her time with her Skigirl Sisters and hopes to build the Sisterhood of Skigirls world wide!